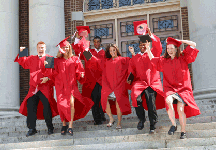 Graduation is truly a time to treasure. It's the moment you've looked forward to for a long time. At Central Graduate Supply, we're specialists at offering the best graduation products available and we make it easy to order everything you need. We'll help you make your senior year and graduation a time you'll always remember.
Since 1920, Herff Jones has been providing commencement regalia, announcements, rings, frames, and other recognition products to high schools and colleges across the nation. Central Graduate Supply believes your accomplishments need to be recognized and rewarded with quality products and service. For your convenience, our products may now be ordered online.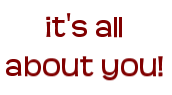 A celebration of the end and the beginning. Mothers will smile with pride as sons and daughters make their way across center stage. Fathers will jockey for position, getting their cameras closer for the perfect shot. It's a big day for everyone involved and we're excited to think that we might be on your invitation list. A cap, gown, and tassel are the perfect addition to kindergarten, grade school, junior high, high school and college ceremonies. And if you've taken the extra step of obtaining an advanced degree, we also offer an extensive collection of custom regalia options for the bachelor, master, and doctoral degree holders who continue the cycle of education through teaching.